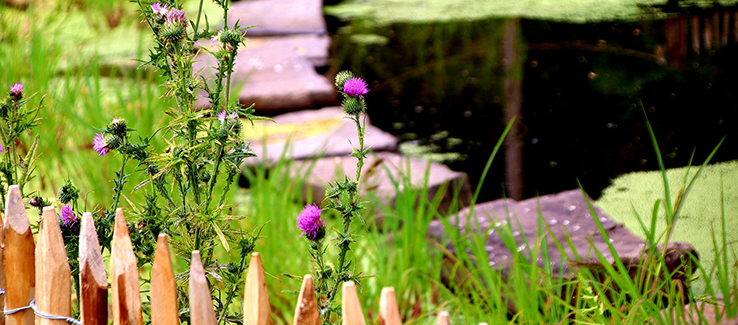 9 Landscape Edging Ideas for Your Atlanta GA Yard
Remedy your dull or sloppy-looking yard. Learning how edging defines, benefits your yard, and seeing different ideas will help you get the right edging installed.
fasttreeremovalatlanta.com gathered information about how edging benefits your yard and some of the types you can easily install.
Benefits of Edging Your Landscape
Landscape edging helps keep your yard neatly sectioned and can:
Keep mulch from dispersing or being blown around in severe weather
Prevent weeds from spreading to your garden.
Stop grass from growing into your garden and other spaces
Hold soil in place during heavy rains, significantly slowing down erosion
Give your landscape a sharper mowing and trimming line
Define the length of a walkway or path
Highlight flowers, shrubs, and trees
Easily adapt to straight or curved areas in your yard's design
Edging your landscape helps you define specific spaces and creates easily identifiable outlines when mowing, trimming, or planting in your yard.
Types of Landscape Edging
The following are edging ideas to help you consider the many different ways of defining and protecting the different areas of your Atlanta, GA, landscape:
1. Flower Bed with a Brick Border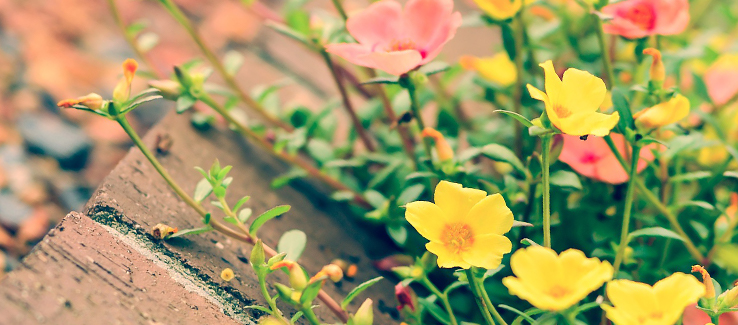 A flower bed running along the side of a house only needs a simple lawn edging to complete the landscaped look. Brick interconnecting paver stones are ideal for highlighting the flowerbed and drawing the eye directly to the plants and flowers planted in it. Add mulch and multicolored flowers to make your garden stand out even more.
2. Natural Stones and Flowers around Your Tree
Colorful flowers look best when planted around a mature tree trunk. Landscape edging can keep these flowers in place and help protect the tree trunk from suffering lawnmower and mechanical damage. Use natural large gray stones stacked 2-3 stones high, creating a unique, natural style wall.
3. Garden Edged with River Stones
Large smooth river stones are beautiful in and out of the water. Get as many of these smooth stones as possible and use them to outline your yard or garden. You can lay them several rows thick for a unique look or just a single row to highlight the flowers.
Tip: Fill in the enclosed garden area with a contrasting colored mulch for stunning results.
4. Large Rock Edges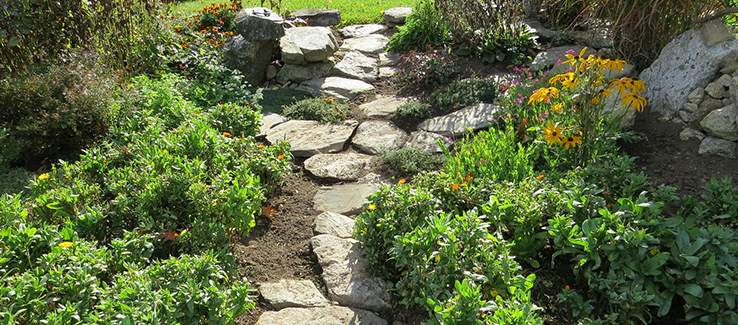 Collect large local rocks and put them to use by lining off your landscaping, your yard, and garden.
Tip: These large rocks are better for sizable flowers, bushes, and trees.
5. Black Plastic Edging
This commonly used and highly effective lawn edging is inexpensive and incredibly easy to lay down. Black plastic edging can be found and purchased at nearly any hardware or lawn & garden store. Most of it can be buried to keep attention drawn to the flowers while keeping a line for a clearly sectioned lawn and garden space.
Tip: One of the perks of this black edging is the ability to create unique shapes or curves with something so simple.
6. RailRoad Tie Edging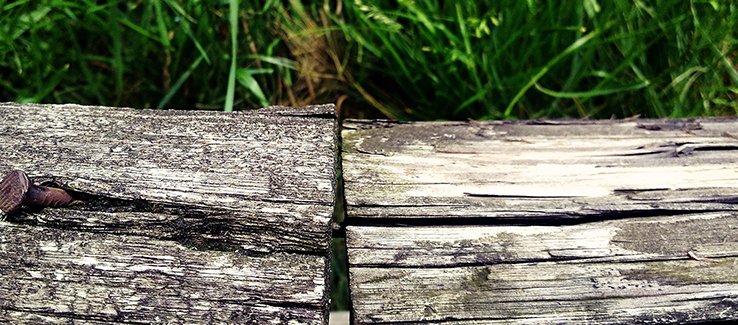 This option is ideal for any raised garden containing simple and elegant plants. Using railroad ties and weathered wood makes a garden stand out but still keeps an earthy and natural feel that's highly desired in a rustic garden.
Note: Railroad ties can weigh anywhere from 100 to 300Lbs. Hire someone to help you place them to avoid serious injuries.
7. Simple Border Fencing
When you have limited time for a DIY landscape project, installing a black wire fence can provide a fast, practical, and elegant solution. Simple to install, this discreet fencing can draw attention to your garden without covering or obscuring too much space. You can find multiple design options in garden supply stores.
8. The Simplicity of Wood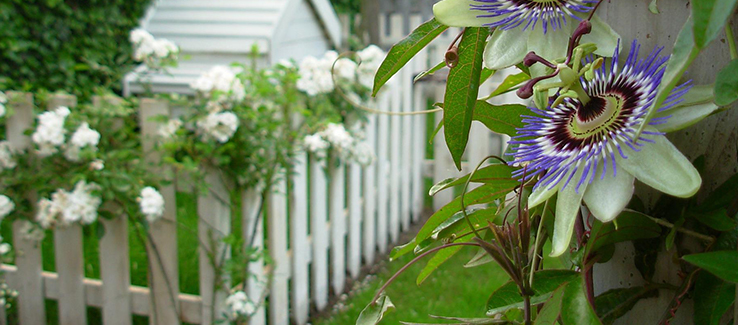 2X4 and 4X4 lengths of wood provide a highly accessible solution to landscape edging. Wood is well-suited in most outdoor spaces and works particularly well when they are matched with your fence or patio furniture, helping your entire landscape look well-planned.
Tip: The more sought-after rot-resistant wood is pressure-treated pine. However, redwood and cedar are excellent alternatives.
9. Pebble Landscaping Edges
A 6 to 8-inch strip of pebbles can add a clean and attractive edge or outline to your lawn and flower beds. However, loose pebbles can quickly become messy and annoying. Using basic plastic edging (See #5) along the rock edging is highly efficient at keeping them in place.
What Is the Easiest Landscape Edging to Install?
No-dig edging is the easiest to install. For a plastic edging, pounding stakes into the ground will keep it in place. For large rock edging, simply position them to create the desired division and let gravity hold them in place.
What Is the Cheapest Way to Do a Border Edging?
Not installing one. In many cases, a pronounced edge can be created by cleaning up your lawn's boundary. The more efficient way to get a sleek line around your lawn is with an electric lawn edger. These are fairly inexpensive compared to other garden tools and are a breeze to operate.
Landscape Edging in Atlanta, GA
In this article, you discovered how edging benefits your yard and several appealing edging types you can use in your Atlanta, GA landscape.
By installing edging in your landscape, you are giving your eyes a "path" to follow and defining the different sections of your yard.
Not installing edging in your landscape leaves your yard looking unruly and leaves it vulnerable to overgrowth and lawnmower mishaps.
Sources:
extension.msstate.edu/news/southern-gardening/2011/edging-makes-landscape-beds-pretty-easy-keep
johnson.k-state.edu/docs/lawn-and-garden/in-house-publications/garden-maintenance/All%20About%20Edging.pdf
hgic.clemson.edu/factsheet/treated-wood-in-the-landscape/
Fast Tree Removal Services Atlanta
3379 Peachtree Road #555a
,
Atlanta
,
GA
30326
(404) 220-9965
Fast Tree Removal Services Dunwoody
2111 Peachford Cir
,
Dunwoody
,
GA
30338
(404) 220-9963