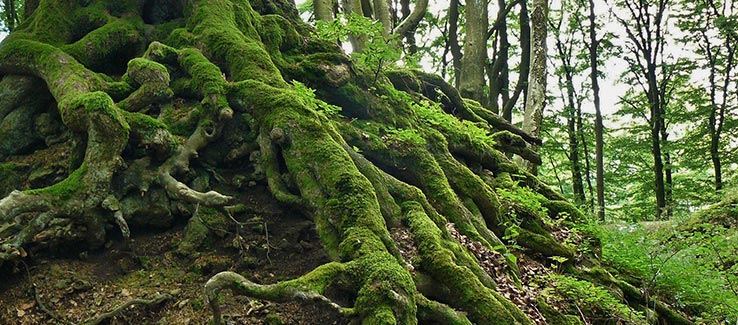 Avoid planting a tree that could damage your home's foundation or disrupt your region's ecosystem. By knowing which tree species to avoid planting, you can contribute to a diverse and healthy ecosystem.
fasttreeremovalatlanta.com gathered the following information about the dangers of planting invasive trees and which species to avoid.
What Are Invasive Trees
An invasive tree species is a species that can thrive, reproduce and spread, unaided, and at alarming speeds.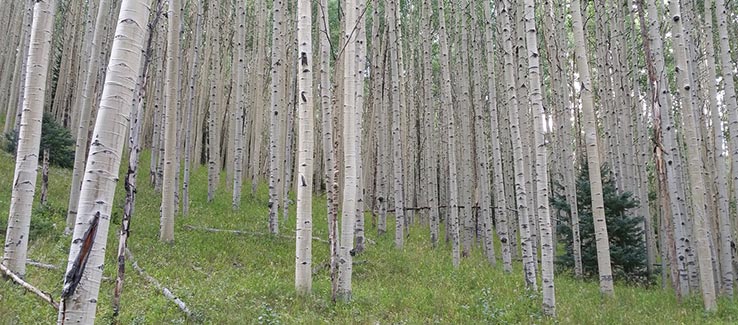 The definition may also apply to the root system of a tree species. Invasive tree roots spread far and are capable of causing structural damages to sidewalks, driveways, and foundations as they grow beneath them. Also considered invasive are those roots that invade and plug up water supply and sewage lines.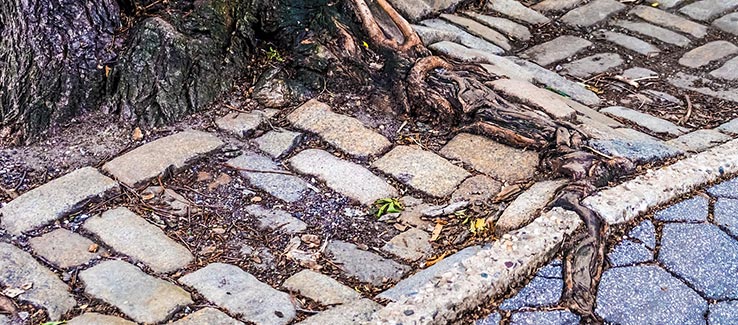 List of Invasive Tree Species
When selecting a tree for your yard or landscape, you can help preserve your native ecosystem by avoiding these following tree species (Unless native to or established in your region):
• African tuliptree (Spathodea campanulata)
• Alexandrian laurel (Calophyllum inophyllum)
• Amur chokecherry (Prunus maackii)
• Amur cork tree (Phellodendron amurense)
• Amur maple (Acer ginnala)
• Antilles Calophyllum (Calophyllum antillanum)
• Apple (Malus)
• Arabian coffee (Coffea arabica)
• Arizona cypress (Cupressus arizonica Greene)
• Asian nakedwood (Colubrina Asiatica)
• Athel tamarisk (Tamarix aphylla)
• Australian almond (Terminalia muelleri)
• Australian redcedar (Toona Ciliata Roemer)
• Australian tea tree (Leptospermum laevigatum)
• Australian-pine (Casuarina equisetifolia)
• Austrian pine (Pinus nigra Arnold)
• Avocado (Persea Americana)
• Balsam poplar (Populus balsamifera)
• Bee-bee tree (Tetradium daniellii)
• Bigtooth aspen (Populus grandidentata)
• Birch-leaf pear (Pyrus betulifolia Bunge)
• Black acacia (Acacia melanoxylon)
• Black locust (Robinia pseudoacacia)
• Black mangrove (Lumnitzera racemosa)
• Black peppermint (Eucalyptus salicifolia)
• Black wattle (Acacia mearnsii)
• Blackthorn (Prunus spinosa)
• Bottlebrush (Callistemon viminalis)
• Boxelder (Acer negundo)
• Bradford pear (Pyrus calleryana)
• Bristly locust (Robinia hispida)
• Cabbage tree (Cordyline australis)
• California privet (Ligustrum ovalifolium)
• Camphor tree (Cinnamomum camphora)
• Carrotwood (Cupaniopsis anacardioides)
• Castor aralia (Kalopanax septemlobus)
• Castor bean (Ricinus communis)
• Ceara rubber tree (Manihot glaziovii)
• Cherry laurel (Prunus laurocerasus)
• Cherry plum (Prunus cerasifera)
• Chilean jessamine (Cestrum parqui)
• Chinaberry (Melia azedarach)
• Chinese Banyan (Ficus microcarpa)
• Chinese catalpa (Catalpa ovata)
• Chinese crab apple (Malus hupehensis)
• Chinese elm (Ulmus parvifolia)
• Chinese fir (Cunninghamia lanceolata)
• Chinese holly (Ilex cornuta)
• Chinese privet (Ligustrum sinense)
• Chinese tallow tree (Triadica sebifera)
• Common filbert (Corylus avellana)
• Common hawthorn (Crataegus monogyna)
• Common pear (Pyrus communis)
• Cooper's Cyathea (Cyathea cooperi)
• Coulter pine (Pinus coulteri)
• Council tree (Ficus altissima)
• Crabapple (Malus)
• Crack willow (Salix fragilis)
• Crapemyrtle (Lagerstroemia indica)
• Date palm (Phoenix dactylifera)
• Deodar cedar (Cedrus deodara)
• Devil tree (Alstonia macrophylla)
• Douglas-fir (Pseudotsuga menziesii)
• Earleaf acacia (Acacia auriculiformis)
• Eastern cottonwood (Populus deltoides)
• Eastern redcedar (Juniperus virginiana)
• Eastern white pine (Pinus strobus)
• Fig (Ficus carica)
• English elm (Ulmus procera)
• English holly (Ilex aquifolium)
• English oak (Quercus robur)
• European aspen (Populus tremula)
• European birch (Betula pendula)
• Firetree (Morella faya)
• Flamegold (Koelreuteria elegans)
• Forest redgum (Eucalyptus tereticornis)
• Fountain palm (Livistona Chinensis)
• French tamarisk (Tamarix gallica)
• Glossy buckthorn (Frangula Alnus)
• Glossy privet (Ligustrum lucidum)
• Glossy shower (Senna surattensis)
• Golden rain tree (Koelreuteria paniculata)
• Governor's plum (Flacourtia indica)
• Gray dogwood (Cornus racemosa)
• Gray poplar (Populus x canescens)
• Guava (Psidium guajava)
• Hedge maple (Acer campestre)
• Hedionda macho (Senna septemtrionalis)
• Horse chestnut (Aesculus hippocastanum)
• Incense-cedar (Calocedrus decurrens)
• Indian rosewood (Dalbergia sissoo)
• Indian rubber plant (Ficus elastica)
• Italian stone pine (Pinus pinea)
• Japanese angelica (Aralia elata)
• Japanese cedar (Cryptomeria japonica)
• Japanese cork tree (Phellodendron japonicum)
• Japanese holly (Ilex crenata)
• Japanese maple (Acer palmatum)
• Japanese privet (Ligustrum japonicum)
• Japanese yew (Taxus cuspidata)
• Java plum (Syzygium cumini)
• Jeffrey pine (Pinus jeffreyi)
• Karaka nut (Corynocarpus laevigatus)
• Large gray willow (Salix cinerea)
• Laurel willow (Salix pentandra)
• Lavalle cork tree (Phellodendron lavallei)
• Lemon (Citrus x Limon)
• Lime (Citrus x Aurantiifolia)
• Lombardy poplar (Populus nigra)
• Mango (Mangifera indica)
• Maritime pine (Pinus pinaster)
• Mayten (Maytenus boaria)
• Melaleuca (Melaleuca quinquenervia)
• Mimosa (Albizia julibrissin)
• Monterey cypress (Cupressus macrocarpa)
• Monterey pine (Pinus radiata)
• Mountain ebony (Bauhinia variegata)
• Northern catalpa (Catalpa speciosa)
• Norway maple (Acer platanoides)
• Norway spruce (Picea abies)
• Octopus tree (Schefflera actinophylla)
• Ohio buckeye (Aesculus glabra)
• Oleander (Nerium oleander)
• Olive (Olea europaea)
• Orange (Citrus x Sinensis)
• Osage-orange (Maclura pomifera)
• Papaya (Carica papaya)
• Paper-mulberry (Broussonetia papyrifera)
• Plum (Prunus domestica)
• Plume albizia (Paraserianthes lophantha)
• Plum leaf crabapple (Malus prunifolia)
• Poinsettia (Euphorbia pulcherrima)
• Pomegranate (Punica granatum)
• Ponderosa pine (Pinus ponderosa)
• Portugal laurel (Prunus lusitanica)
• Prickly-ash (Zanthoxylum americanum)
• Princess tree (Paulownia tomentosa)
• Quaking aspen (Populus tremuloides)
• Queen palm (Syagrus romanzoffiana)
• Red bead tree (Adenanthera pavonina)
• Redbox (Eucalyptus polyanthemos)
• Redosier dogwood (Cornus sericea)
• River redgum (Eucalyptus camaldulensis)
• Rose glory bower (Clerodendrum bungei)
• Rose myrtle (Rhodomyrtus tomentosa)
• Rose of Sharon (Hibiscus syriacus)
• Saltcedar (Tamarix ramosissima)
• Sawtooth oak (Quercus acutissima)
• Scots pine (Pinus sylvestris)
• Sea hibiscus (Talipariti tiliaceum)
• Siberian elm (Ulmus pumila)
• Silk oak (Grevillea robusta)
• Smooth sumac (Rhus glabra)
• Sour cherry (Prunus cerasus)
• Sour orange (Citrus x Aurantium)
• Southern catalpa (Catalpa bignonioides)
• Stickbush (Clerodendrum chinense)
• Strawberry guava (Psidium cattleianum)
• Sugar gum (Eucalyptus cladocalyx)
• Surinam cherry (Eugenia uniflora)
• Swamp mahogany (Eucalyptus robusta)
• Sweet cherry (Prunus avium)
• Sycamore maple (Acer pseudoplatanus)
• Tall lodgepole pine (Pinus contorta)
• Tree-of-heaven (Ailanthus altissima)
• Tropical almond (Terminalia catappa)
• Trumpet tree (Cecropia palmata)
• Tung oil tree (Vernicia fordii)
• Vinegar tree (Lophostemon confertus)
• Wayfaring tree (Viburnum lantana)
• Weeping willow (Salix babylonica)
• White lead tree (Leucaena leucocephala)
• White mulberry (Morus alba)
• White poplar (Populus alba)
• White willow (Salix alba)
• Willow (Salix spp.)
• Woman's tongue (Albizia lebbeck)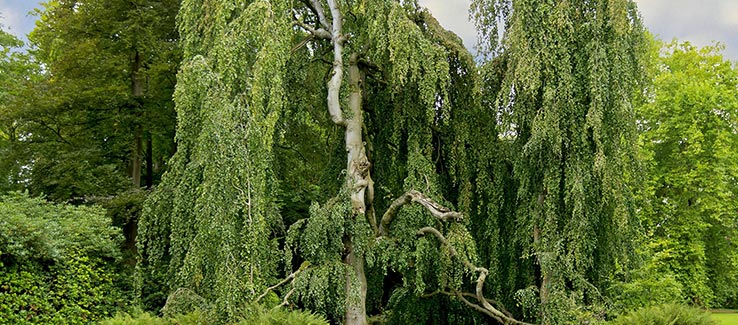 Note: Native tree species have not evolved alongside these trees and have difficulty competing with them.
To learn how to select the proper planting location and tree species, visit fasttreeremovalatlanta.com/tree-planting-location-landscape-species
Invasive Trees
In this article, you discovered information about invasive tree species and the dangers they pose to native ecosystems.
When you avoid planting invasive tree species, you are protecting the native ecosystem of your region.
By planting non-native, invasive tree species, you are recklessly endangering the ecological integrity and biological diversity of your region.
Sources:
invasive.org/species/trees.cfm
insider.si.edu/2013/04/top-six-invasive-plant-species-in-the-united-states/
fs.fed.us/foresthealth/protecting-forest/invasive-species/
hort.ifas.ufl.edu/woody/invasive.shtml
Fast Tree Removal Services Atlanta
3379 Peachtree Road #555a
,
Atlanta
,
GA
30326
(404) 220-9965
Fast Tree Removal Services Dunwoody
2111 Peachford Cir
,
Dunwoody
,
GA
30338
(404) 220-9963