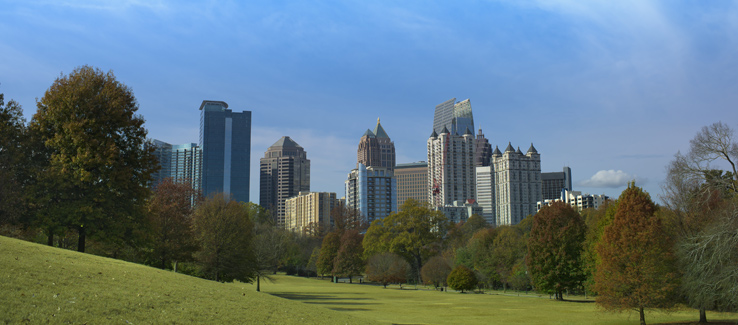 Atlanta Tree Removal Permit Procedure
The information below is an excerpt from https://www.fasttreeremovalatlanta.com/tree-ordinance-and-removal-permit
A permit is not required for the removal of a tree or trees that have fallen or are being supported by another tree or structure.
A permit is required when a tree "diameter at breast height (DBH) of six inches or more" needs to be taken down from private property in the City of Atlanta. However, the ordinance states you are allowed to remove trees less than six inches diameter at breast height from private property.
Below is the tree removal process, applications, and contact information needed to expedite the acquisition of a tree removal permit in Atlanta Ga.
City of Atlanta Tree Removal Permit Application Process
These steps will assist you in the lawful removal of dead, dying, diseased or hazardous trees from private property.
1. Submit an Application:
Fill out and submit an application for the tree removal permit. Applications can be mailed, faxed, emailed or delivered in person to the City of Atlanta Arborist Division.
2. Inspection:
Generally, within 5 business days, an assigned arborist will visit and complete a field inspection. A list of the City's inspectors (by region) can be found below.
3. Application Approval:
When the application is approved, the field inspection report will be returned and must be on site while the tree removal process takes place.
How to Appeal Your Permit Denial
When a Tree Removal Permit is denied, an appeal may be made to the Tree Conservation Commission. Valid appeals must provide clear evidence of misinterpretation of the facts.
Download the Tree Conservation Commission appeal packet instructions, then…
Download the Tree Conservation Commission appeal form and submit it.
A public hearing will take place where you can explain your situation. Kathy Evans at (404) 330-6235 should be contacted or visit atlantatreecommission.com for further instructions.
City of Atlanta Arborist Division Contact Information
The City of Atlanta's Arborist Division is comprised of an Arboricultural Manager, Regional Inspectors ,and Plan Reviewers who swiftly work to resolve any and all questions and issues. On their website is a list of forms and checklists to make your permit experience more seamless.
Below is a complete list of contacts within the city Arborist Division:
City Arborist Division

55 Trinity Avenue

3rd Floor – Suite 3800

Atlanta, Georgia 30303

arborist.dpcd@atlantaga.gov

(404) 330-6874
David Zaparanick, M.L.A.

Interim Arboricultural Manager

dzaparanick@atlantaga.gov
(404) 865-8489
Atlanta Tree Removal Service
Our Atlanta tree service professionals can guide you through the permitting process or provide emergency tree removal in the aftermath of a damaging storm.
In the event of an emergency, no permit is required, and our emergency tree removal team is available for you 24 hours a day.
Fast Tree Removal Services Atlanta
3379 Peachtree Road #555a
,
Atlanta
,
GA
30326
(404) 220-9965