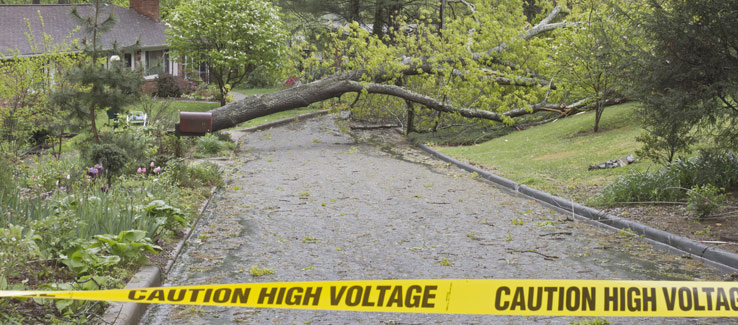 Who Do I Call When Trees Interfere with Power Lines in Atlanta Georgia?
When trees contact or interfere with power lines, there is great potential for catastrophic damages to the tree, surrounding structures, and human life. Knowing who to contact in this situation is critical in restoring a safe environment.
fasttreeremovalatlanta.com gathered the information and steps to take when a tree contacts, damages, or interferes with a dangerous power line.
A Tree Fell On or Through Power Lines
Traffic and Pedestrian Danger – If that tree presents or has created an immediate danger to traffic and/or pedestrians, dial 911 for emergency services.
Contact the Power Company – You can report any tree on public or private property which has simply fallen into or through power lines without creating a hazardous situation by calling (888) 891-0938 – press option #3 for "dangerous condition," or by visiting customerservice2.southerncompany.com/CustService/ContactUs and using the live chat feature.
Power Lines Fallen on Your Car – If a fallen tree brings power lines in contact with your vehicle while you are in it, DO NOT exit your car or try to move the power lines. Use your cell phone to call 911 for help and wait for assistance inside your vehicle.
Reporting Trees Interfering with Power Lines in Atlanta Georgia
The following scenarios detail who to call when you spot a tree interfering with power or high voltage lines:
A Tree on Public Property Interfering with Power Lines – Anyone can report public trees posing an imminent threat to utilities and power lines to the City of Atlanta Department of Parks, which will dispatch an arborist to determine if the tree needs to be trimmed back or removed altogether.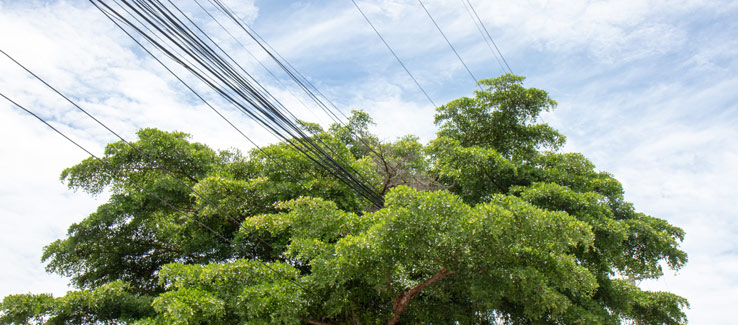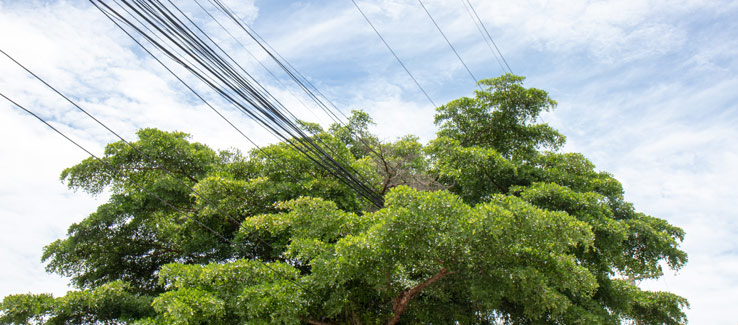 The City of Atlanta Department of Parks can be contacted at 404-546-6813 from 7:30am to 4:30pm. If an emergency situation arises outside of regular business hours or holidays, dial 911 for assistance.
A Tree on Private Property Interfering with Power Lines – In this situation, the size of the tree makes a difference. Typically, trees on private property with a DBH (Diameter at Breast Height) of six or more inches are protected from removal or injury by City ordinance and may require a permit.
However, if you can prove that the tree presents an imminent danger to structures and people, the need for a permit may be waved.
In such cases, you would need to contact:
• First, The City of Atlanta Arborist Division at (404) 330-6874 or by email at arborist.dpcd@atlantaga.gov to determine if the situation warrants exemption from the need of a tree removal permit or not.
• Second, once you have a permit or an exemption from the city, hire a professional tree service to either prune the tree or remove it.
• Third, contact Georgia Power customer service at (888) 660-5890 to request service interruption for the scheduled date and time the tree will be pruned or removed.
For full details on the tree handling ordinance and permit process, visit fasttreeremovalatlanta.com/tree-ordinance-and-removal-permit
How to Prevent Trees from Interfering with Power Lines
When planting trees, species and location selection are essential for tree and root health. But don't forget to look up, and ask:
• Is this an overstory or understory tree?
• Will this tree interfere with nearby power lines?
• If this tree were to fall, would it compromise any power lines?
For more information on Tree Planting Location, Landscape, and the Right Species, read fasttreeremovalatlanta.com/tree-planting-location-landscape-species
As trees mature, seasonal maintenance becomes more and more essential to their health and to your safety. Make sure your trees are prepared for Atlanta's storm and hurricane season by having a tree professional inspect them.
For tips on Preparing Trees for Hurricane and Storm Season, read fasttreeremovalatlanta.com/preparing-trees-hurricane-storm-season
Why Tree Branches Touching Power Lines Are Dangerous
When tree branches touch power lines or high voltage lines, the following potentially catastrophic outcomes may occur: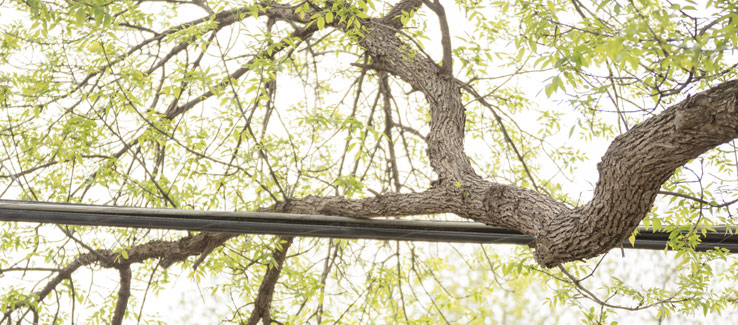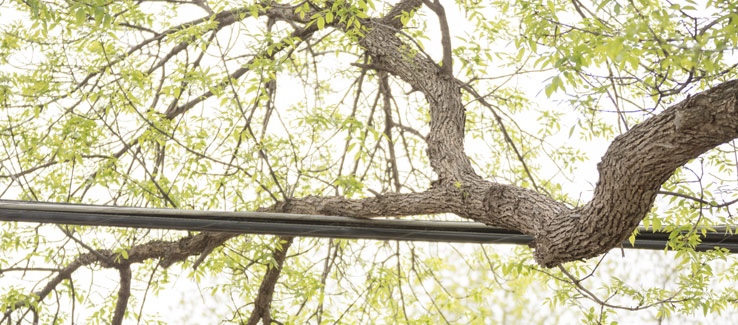 Electric Shock and Electrocution – Coming into contact with an energized tree may cause electric shock or electrocution. A person surviving electric shock from a tree may present the following symptoms:
• Severe Burns
• Muscle Pain and Spasms
• Seizures
• Unconsciousness
• Shallow Breathing
• Slowed Heartbeat
In this situation, call 911 for emergency medical services and do not attempt to assist the individual if he or she is still in contact with the energy source.
Tip: Even if the individual presents no visible symptoms, a medical examination may be required to detect internal or neurological damages.
Combustion and Fire Hazard – Tree limbs in contact with power lines become energized, heat up, and may catch fire. Now you are dealing with an energized tree in flames.
During dry or drought conditions, these flames may engulf the crown of the tree and spread to other trees or nearby structures.
In this situation, call 911 for emergency fire services and avoid trying to extinguish a tree on fire (that is in contact with power lines) with a garden hose or other water source. The water may serve as a conductor and lead to your injury or death by electrocution.
If the tree on fire is a eucalyptus or is near one, use extreme caution. Eucalyptus sap, bark, leaves, and branches are highly flammable and may easily ignite, or the tree may simply explode.
Watch the tree in this video interfere with power lines, catch fire, and finally explode.
Trees on Power Lines
Whether by growth or storm damage, trees contacting power lines are dangerous to everyone and everything around them. This type of situation should be treated with extreme caution and reported to the authorities and professionals to resolve.
In this article, you discovered who to contact when trees interfere with or bring down power lines, and how to respond to the extreme hazard of energized trees, shock, and electrocution.
Your delay in reporting an interfering tree could result in catastrophic damages to that tree, a fire or electrocution of someone.
Sources:
https://www.atlantaga.gov
https://www.mayoclinic.org/first-aid/first-aid-electrical-shock/basics/art-20056695
Fast Tree Removal Services Atlanta
3379 Peachtree Road #555a
,
Atlanta
,
GA
30326
(404) 220-9965
Fast Tree Removal Services Dunwoody
2111 Peachford Cir
,
Dunwoody
,
GA
30338
(404) 220-9963